THE IoT Catalogue and more
An update from Work Package 3
The market of IT and IoT solutions for the agri-food domain is highly fragmented, being based on a highly diverse range of components and integrators. This is due to regional specifics as well as a general consequence of requirements stemming from heterogeneous agri-food sectors with basically different produce and organisation of work.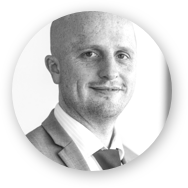 Business Chair in the IoF2020 meat trial
In a close collaboration with the agri-food centric use cases and technology partners, individual assets were identified that are considered reusable for similar or even different types of use cases. At the same time, WP3 is gathering lessons learnt, fostering knowledge exchange and collaboration among the use cases.
Interoperability was identified as one of the main barriers to the full adoption of IoT solutions in the domain, since it is usually difficult to collect, process and exchange information among several equipment and systems, while being confronted with an agri-food chain with dynamic supplier-customer relations and produce with varying quality characteristics, due to the season and weather conditions
The underlying idea is to identify a number of key components for reuse, able to reduce time and effort when implementing new solutions. Based on the system-of-system paradigm, IoF2020's IoT Work package (WP) was most recently focusing on the following components:
The IoT catalogue, including descriptions of the IoF2020 results as well as providing information about end users, solution providers, and where the solutions were validated
Data models to support interoperability for agri-food, which include specification and implementation of data models (e.g. ADAPT, EPCIS, Animal Data) with an NGSI-LD based format and tools
System architecture using the FIWARE context broker to implement data exchange among existing systems, with an initial example based on data from weather stations with two different FMIS providers;
Experiencing a service based implementation concept, facilitated by an open API and related marketplace to validate a cooperation strategy of traditional IT providers with smaller and more flexible innovators that do not need to maintain complex systems
Service monetization for replicability and reuse provides a solution for a business collaboration between service providers and developers
Open data marketplace and configurable dashboards for getting the most of all the data being provided and collected with new IoT solutions and devices
Guidelines to provide adequate security, privacy and trust by design for the solutions being developed
Guidelines for suitable usability of the solutions being developed, ensuring acceptance in early stages.


WP3 has been developing these components and is already in a process of validating them with some of the project's use cases. Currently, there is active work with use cases in the arable, fruit and meat trials, and initial work in the dairy and vegetables trials. The work package team is highly involved in trial meetings, trying to promote these components and looking for opportunities to support the use cases, particularly their collaboration among each other and use of these reusable components.