The dairy sector, a major agricultural production sector for all EU-28, has been facing vulnerable times. Since the abandoning of the milk quota in 2015, milk has been subject to heavy price fluctuations. In order to remain competitive on the world market, the European dairy sector needs to improve its production processes.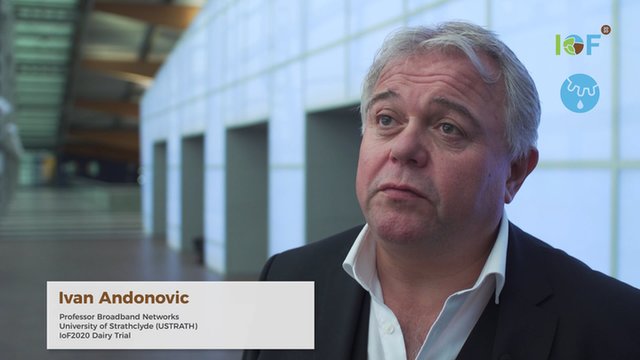 The dairy trial has the objective of addressing this challenge by implementing and demonstrating the use of real‐time sensor data gathered from neck collars together with GPS location data, machine learning technologies and cloud-based services to create value in the dairy chain from 'grass to glass'. Focusing on the feeding and reproduction of cows through early warning systems and quality data that can be used for the remote calibration and validation of sensors, this will enable a more efficient use of resources and the continued production of high quality milk, in combination with improved animal health, welfare and environmental sustainability. Use-cases will utilize the platform 365Farmnet to enable the seamless exchange of IoT data and services. The dairy trial consists of four use-cases:
Grazing Cow Monitor: monitoring and managing the outdoor grazing of cows by GPS tracking within ultra-narrow band communication networks
Happy Cow: improving dairy farm productivity through 3D cow activity sensing and cloud machine learning technologies
Herdsman+: managing herd alerts by a high-node count distributed sensor network and a cloud-based platform for decision-making
Remote Milk Quality: assuring remote quality of accurate instruments, analysis and pro-active control in the dairy chain
"The dairy trial has two faces. One is that it really demonstrates in practice that IoT and interoperability work, and the other that a total new concept of remote calibration of sensors will be explored".
Coordinator for Precision Livestock Farming, WUR