Open Dei - International Data Spaces
A standard for data sharing in agriculture
To optimize the production and enhance the sustainability performance and competitiveness of the agricultural sector, data is the key element. But the lack of interoperability for data sharing is one of the main obstacles for agricultural digitalization and for the monetization of data. The International Data Spaces (IDS) initiative has developed a software architecture that ensures data sovereignty by facilitating the secure exchange of data between trusted parties.
Modern agriculture is already characterized by a high degree of connectivity. GPS control optimize the roadway for self-propelled harvesting vehicles to save fuel. Weather apps and drones help to optimize harvesting methods. Digital solutions for fertilization make it possible to supply plants better and more efficiently. These examples illustrate that numerous process participants and different data sources – internal and external, weather or topology data – must be involved in the entire agricultural production process. And that the cross-company cooperation and data sharing is the basis for a fully networked agriculture.
In the recently published Data Strategy, the European Commission promotes the creation of a common data space for sharing and pooling agricultural data. "This could support the emergence of an innovative data-driven ecosystem based on fair contractual relations", the paper says. For data to be aggregated and shared across companies and platforms a standardized information model is required that enables end-to-end interoperability. IDS is the first global market standard for the sovereign use of data which meets these requirements.
The first standard for secure and sovereign data sharing
The IDS reference architecture forms the basis for data ecosystems and marketplaces based on European values, such as data privacy and security. The reference architecture defines a technical infrastructure and includes contractual regulations: at the semantic level, data linking, or analysis can technically be prevented or made possible. In this way, the classic structure of cloud services is also embedded in an interoperable digital economy with full data sovereignty on the digital infrastructures of third parties.
Companies develop market-ready solutions (commercial and non-commercial) and make them available to the market through their own business models. The product must be certified to be interoperable with other IDS Connectors. The IDS connector acts as a security gateway. DIN SPEC 27070 specifies the requirements to be met by the security gateway for data exchange, with regards to the gateway architecture and cyber security measures.
Do you need more information?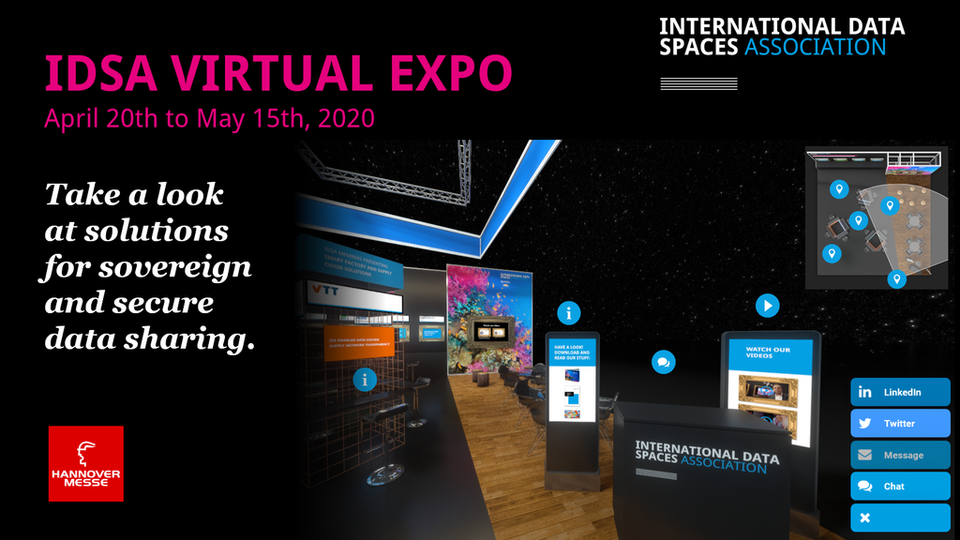 IDSA is in continuous coordination with global initiatives (Industrial Internet Consortium, OPC Foundation, Robot Revolution Initiative, BDVA) and participates in research projects to anchor IDS architecture and data sovereignty standards within European digitization strategies. IDS is partner of OPEN DEI project.