Connecterra, the agtech startup enabling data-driven dairy farming
Demonstrating the benefits of using innovative technology in the dairy sector
Connecterra's intelligent dairy assistant – Ida – has been selected as a top class innovation and a market ready technology on the European Committee's innovation radar.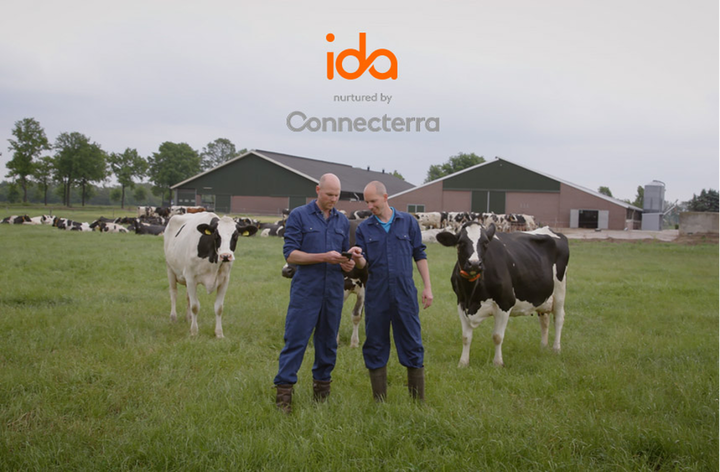 Connecterra has been working hand in hand with IoF2020 on the "Happy Cow" project, using Ida to optimise dairy farming through cow activity monitoring, applying cloud machine learning technologies. Ida is a radical piece of artificial intelligence that showed impressive results in optimising herd efficiency and reproduction rates, early detection of health issues and gaining a better understanding of cow behaviour. The IoF2020 trial farms using Ida saw an increase in milk yield, reduced calving intervals and a cut of over 60% in the number of antibiotic treatment days.
"Knowing the early signs of sickness is one of the biggest wins of using this technology. For a costly disease like mastitis, which Ida detected at a very early stage, it makes all the difference to start the treatment 1-2 days earlier", explains Andy Van Rossem, a Belgian farmer who took part in the trial.
Connecterra has proudly announced that despite the Corona-crisis it closed a 7.8 million funding round, allowing it to pursue its mission of making global agriculture more productive, humane and sustainable.
- Niels Rutten, Happy Cow (UC 2.2)
Niels Rutten, Lead researcher