Interview Harris Moysiadis, coordinator of UC 4.5 digital ecosystem utilisation and Business Development Manager at Future Intelligence Ltd.
The data from IoT sensors in the field, combined with the weather conditions helps small scale farmer to run their farms more effectively. On top of that, UC 4.5 aims to integrate traceability in the entire food chain. Access to this information is provided through a platform where the end-consumer sees useful product related information. Such as its origin and the way it was produced, open days at the production site or information about where the product is sold. An ambitious Use Case, in which the traceability technology developed within use case Meat Transparency and Traceability and FIWARE-based data sharing are re-used and enhanced. We talk with Harris Moysiadis, coordinator of UC 4.5.
'I heard about the open call for new Use Cases during the IoF2020 partner event in Almería. I kept following the project, since it is the biggest project in IoT and smart farming in the EU. Now that we are part of it, we hope to exchange knowledge with other Use Cases on technical know-how and learn from their experience on how to effectively reach agricultural stakeholders, engage them and build a business model.
The different webinars on how to do your marketing and get farmers to see the benefits of a technical solution, are very helpful to us. Time will tell if these approaches work in Greece, Cyprus and Slovenia too. They do inspire us to make our tech offering even more concrete and appealing for our audience. Regarding the technical aspects, we've had several skype meetings with Use Case 5.3. With them, we discuss how to integrate traceability modules in our Use Case for example. And we exchange ideas with other cases within the Vegetable trial on a regular basis.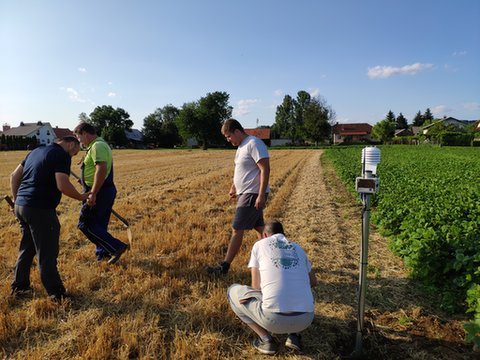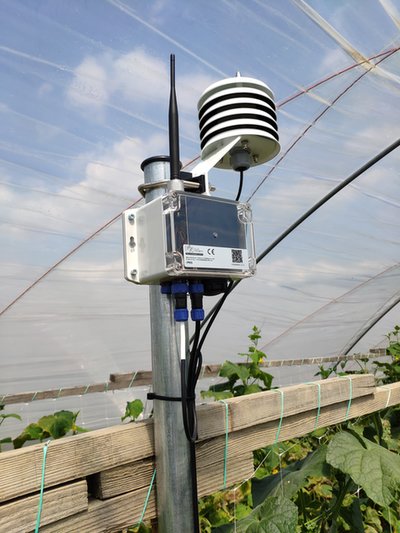 Currently, we concentrate on input reduction for small scale farmers: effective irrigation and plant protection. In July we installed our solution at 9 different test sites in Slovenia and Cyprus. A second test round will take place in October. We were surprised how different these farms work compared to what we experience in Greece. We didn't expect that. The equipment farmers use, the support from equipment manufacturers and the infrastructure present vary enormously between countries. Even if they cultivate the same crop. The digital awareness level also varies between farmers, although it follows similar trends as elsewhere in Europe.
Obviously, we only develop one technical solution. But for the product to be useful, the knowledge we gained on the different cultural contexts is very important. Especially to engage more farmers and develop a sustainable business model. Luckily we have plenty of support from our project partners: the Innovation and Technology Cluster from Slovenia and the Agriculture Research Institute of Cyprus .
It's very hard to introduce conventional farmers to IoT technology in South Eastern Europe though. Income per farm is limited and the parcels are small, which leads to a risk averse attitude in most farmers. So I'm really proud of what we achieved so far with IoF2020 support: the complexity of the product itself, the fact that we test it in three very different countries and the scale we already reached. Hopefully we will be proud of the end product and the partnerships that we formed during the project too. Along with the ability to support farmers' investment in IoT.'
Knowledge of the cultural context is just as important as technical know-how