Creating a large-scale LoRa network
Paving the way for broad integration of IoT technology in viniculture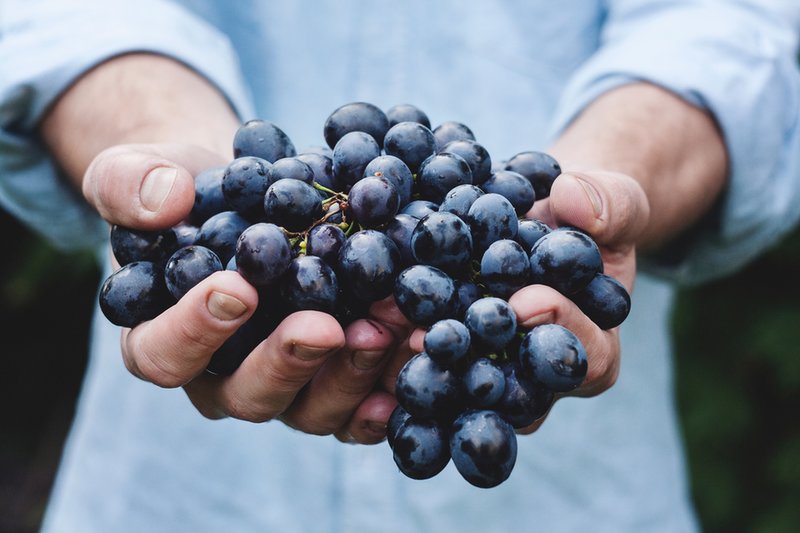 The EU is responsible for over 50 percent of all wine produced worldwide. In fact, France, Italy and Spain make up the global top three of wine producing countries in terms of volume. In the top 20 many more European countries can be found, such as Germany, Portugal, Greece, Hungary and Romania. With over 2,4 million vine growers and over 3,6 million hectares of vineyards within the EU wine is a typically European product, and an important source of employment. At the same time, the wine sector is put under pressure by new wine producing countries such as China and the US. In order to keep the EU's competitive advantage, wine producers in the EU need to innovate. Precision viticulture and remote vineyard monitoring are two promising new cultivation methods. The 'Big Wine Optimization' use case (UC3.2) utilizes IoT technology to monitor and demonstrate the potential benefits of new cultivation methods.
The use of IoT technologies is not all new for viniculture. In fact, there are many solutions out there that are already commercially available. Sensors to measure temperature, humidity, irrigation and electricity consumption: they all exist, and they are all already in use. The real challenge lies in combining these sensors on a larger scale. Combining the data from several types of sensors from multiple vineyards can cut costs and increase the value of data, thus turning them into a more valuable set of resources for the optimization of wine production levels and the preservation or even improvement of wine quality. For this, the French part of the 'Big Wine Optimization' use case set out to deploy a large-scale IoT-based system, based on tens of sensor nodes and covering 5 different vineyards and wineries, which collectively collect, monitor and process data.
"Combining the data from several types of sensors from multiple vineyards can cut costs and increase the value of data"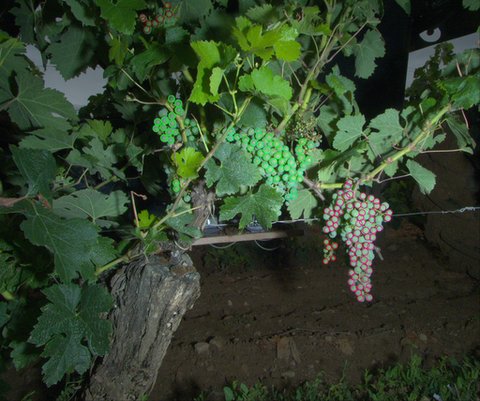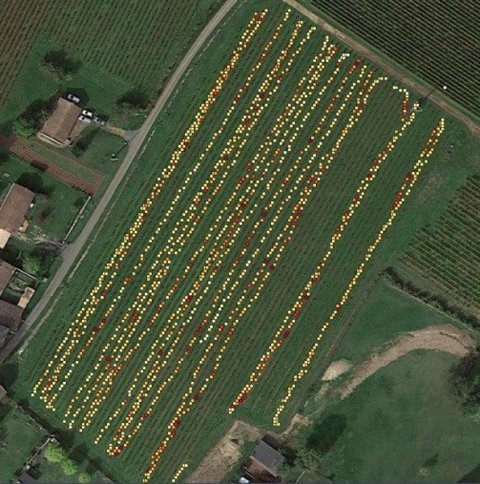 The 'Big Wine Optimization' use case tested several prototypes, one of which being a mobile sensor used to detect, count and evaluate berries. The mobile sensor takes a separate picture of every vine and registers berry development (left). Dedicated software makes it possible to combine the data of these individual images, and for example enables the mapping of berry detection on a plot (right).
In order to be able to combine the data of large amounts of sensor nodes, a Long Range communication network (LoRa) has been set up. This is a telecommunications network that enables safe, energy-efficient long-distance communication, making it perfect for IoT farming technology. In the 'Big Wine Optimization' set-up, 30 different sensors were combined, with one LoRa gateway gathering their data. A cloud built on a LoRa server is in charge of activating the sensor nodes, decrypting the data and sending the gathered data to the application server. The application used to analyse gathered data and display the information through a user interface was provided by Process2Wine management software.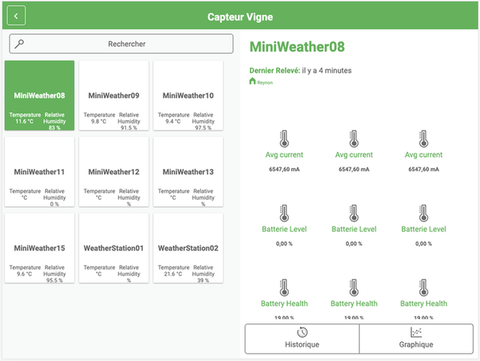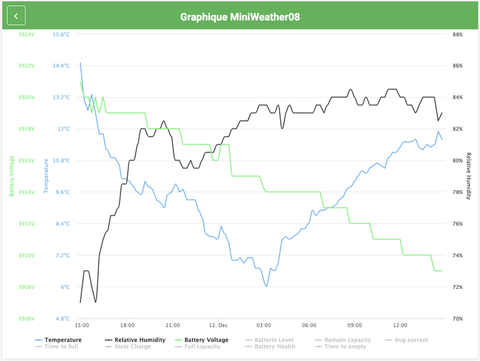 User interface of the wine management software: menu displaying information coming from the different sensors deployed in the vineyard.
Example of output: the graph shows the temperature and humidity measured by mini-weather station 8, as well as the battery consumption and capacity of the station.
The infrastructure developed allows the integration of multiple sensor nodes coming from different providers as well as the possibility to use any middleware platform to ensure interoperability. At the moment 30 sensor nodes used in 2 different vineyards are connected, but there is room for growth. According to Mario Diaz Nava, coordinator of the 'Big Wine Optimization' use case, ''this open and standardized infrastructure offers the possibility to easily connect new devices providing additional functions and services supported by the overall IoT system. This infrastructure paves the way to integrate, in a near future, a new generation of smaller, smarter and energy-efficient devices at cost-effective levels.'' These developments will make the adoption of IoT technologies more cost-effective, making them available and attractive for a large number of winegrowers, as well as farmers in general. A large-scale system deployment of the LoRa network, aiming to connect 40 additional sensor nodes to the Lora Network covering 3 more vineyards spread out over a larger geographical area, is under preparation.